106 the best marketing communities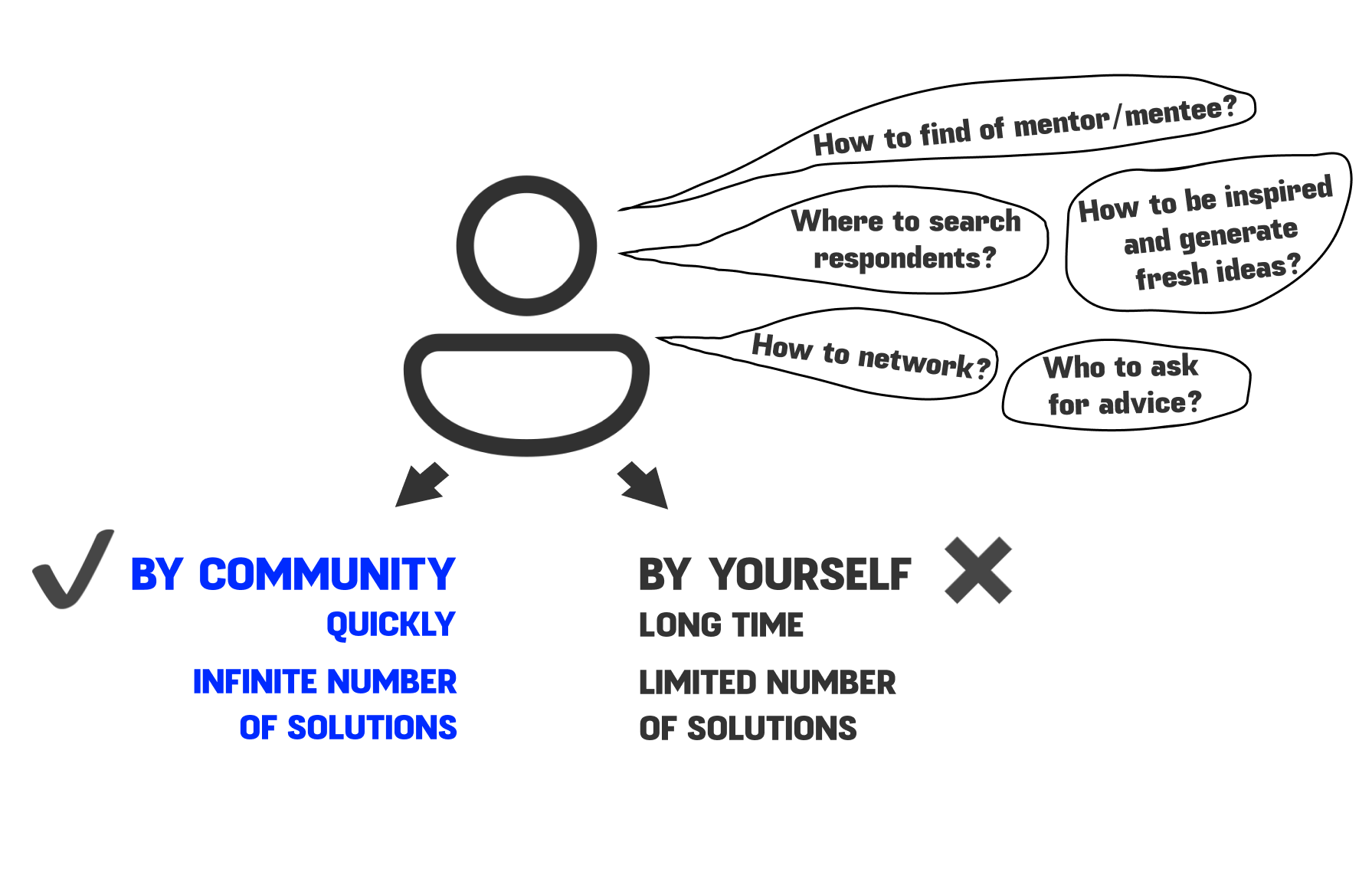 Community is an opportunity to hang out with like-minded peer groups. It's networking, helping with idea generation, and inspiration sources. There are many benefits for both beginners and advanced marketers.
Enthusiasts from Humans in Growth gathered 106 communities and newsletters for you. We've collected and added descriptions.
The best Discord marketing servers
Yes, Discord — is not only for gamers. Seize the ten best marketing Discord servers + eight in the big table.
Humans in Growth. Purposes of followers in that community: to develop networking, foster people sharing thoughts and ideas, discuss growth, startups, tech, and help people to become better professionals. Audience — 0.06k.
Furlough. Connecting mentors, entrepreneurs, professionals, students, and graduates to support growth while encouraging knowledge sharing in one collaborative ecosystem! Audience — 9k.
DMC | Digital Marketing Community. DMC was made by marketers, for marketers. The mission of the community is to help marketing professionals thrive in their careers. It's a vibrant community that does not suffer due to spam and self-serving content. Audience — 5k.
Tribes Marketing. This's the community for promotion purposes. Audience — 12k.
Copywriters Corner. Here you can learn more about the art of "written persuasion", share stories, connect with other creatives, and receive feedback on your work. Audience — 0.7k.
The Marketing Collective. The members of this community are entrepreneurs, marketers, freelancers, and investors. Audience — 2k.
Copywriters Tribe. This's a copywriter's group. A place where all the copywriters meet to share their ideas and support each other and hang out. Audience — 0.5k.
Looking for Marketing Discussion. It's a place for marketers looking for marketing best practices, news, tips, and support. Audience — 4.1k.
Champions of Tomorrow. In this community, self-driven, like-minded, hard-working, and ambitious people shares ideas, knowledge, and wisdom and help each other improve. Audience — 1k.
Digital Marketing - White Hat & Black Hat. Knowledgeable, friendly, and helpful community focused on high-quality information exchange, where people with an open mindset can connect and help each other in digital marketing, SEO, Facebook, Instagram, etc. Audience — 2k.
The best Slack marketing channels
You already use Slack to communicate with colleagues, probably. Here you'll find the ten most valuable channels + 14 in our collection.
This post is for subscribers only
Already have an account? Sign in.